Post by saskrock on Jul 6, 2009 23:09:41 GMT -5
We got back from the Back Hills last night, it was a great time and I collected some really nice rocks. We stayed outside of Keystone in the National Forest Grizzly Creek campground. It was a perfect spot close to everything we wanted to see. I found some nice rose quartz on the mountain next to it and I got a bag full of little agates off the road in the campground (can't resist checking out gravel). I got out to three locations for prairie and fairburn agates in the National Grasslands to the East of the Black Hills Too. The first spot we went to South of Badlands National Park was mind boggling! I have never seen that much jasper/agate. Every rock was jasper or agate, unfortunantly this spot must have been picked pretty heavily as there were very few keepers. This was a spot marked as an agate bed on the Grasslands map (get one in Wall, its a must have to know where you can collect.). No pictures of this spot though, I was going to take some after collecting a bit, but a thunder storm came up very quick and the whole area is known for being unpassable when wet so we got out quick. The second spot was at the well known Railroad Buttes. This spot was also marked on the map but with the hills I think fresh material was being erroded out so I found some pretty nice stuff. I also found a nice (what I think is) fairburn agate here. I got several explinations from rock shops in the area on how to tell the difference between a fairburn and others but I'm still a little foggy. The last place we went was east of the town of Fairburn but past the famous French creek agate beds. This time I wanted to hit some territory that was not so picked over. After a bit of driving down a few miles of "road", I use that term lightly we found a large gravel area on the west side of the road. On the east side off in the distance I could see a very small gravel section, but I was looking for unpicked so I headed there. To get to it you had to go accross a very steep hill side that was covered in cactus. I slipped an filled my left hand full of spines (2 days of digging with a pin

). After this you had to cross a area with chest high grass, remember this is rattlesnake country. I must have suffered enough from the cactus so no rattler. The spot was only about 40x40 feet but I found some of my nicest agates here. Sorry no pics of here either, I forgot the camera in the car and by the time I got back I just wanted the spines in my hand out.
Anyhow here are the pics.
This rose quartz outcrop is actually in Custer state park so no collecting

, gotta get a pic though.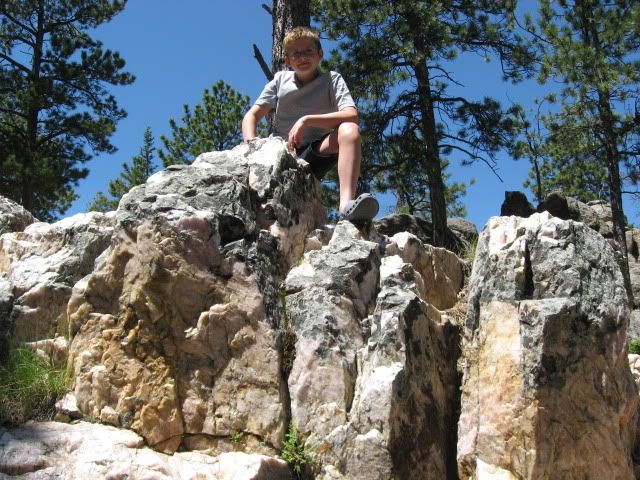 Railroad Buttes
See any I missed?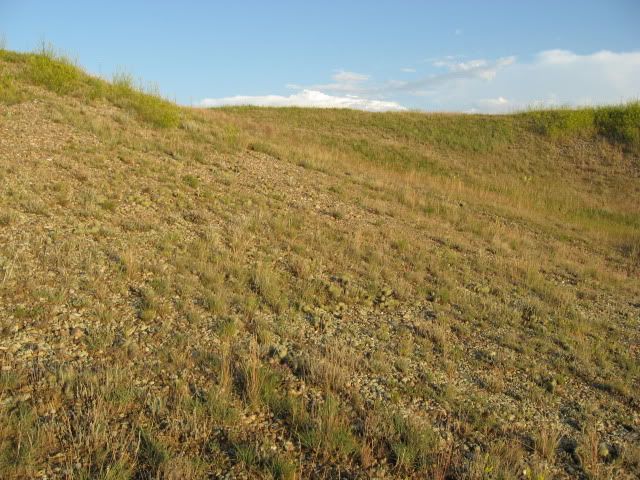 Some of my haul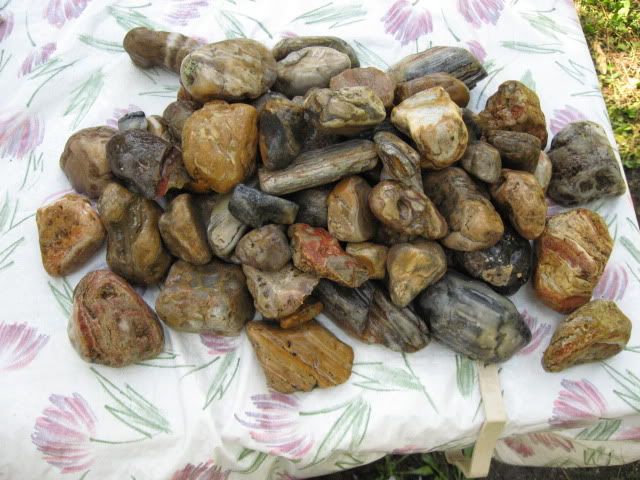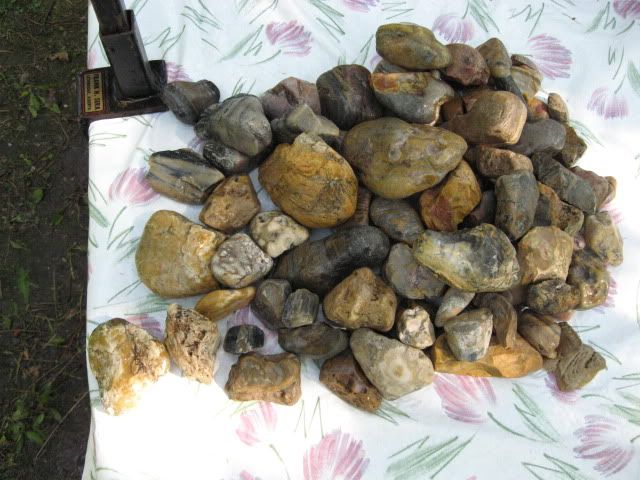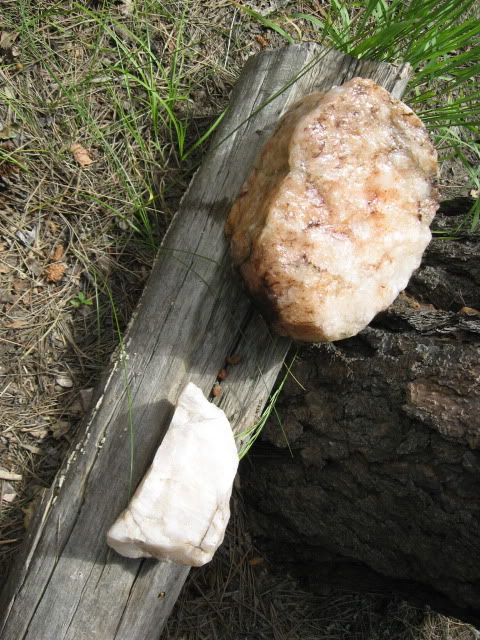 Some of my favorites
Rose Quartz
Fairburn ?? Agate (I like it anyway)
Prairie agates ??